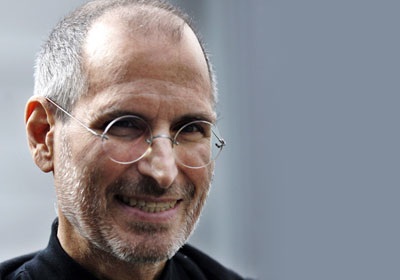 Na sua lista anual dos bilionários mundiais, Forbes este ano classificou o CEO da Apple Steve Jobs num empate com seis outros na posição 136 com um valor liquido de $5.5 biliões (cerca de 4.03 biliões de euros). A fortuna de Jobs sobe de $5.1 biliões numa classificação de Outubro de 2009 dos Americanos mais ricos e de $3.4  biliões (posição 178) na tabela do ano passado (2009).
Following months of rumor and speculation, cultish king of the iGeeks presented the highly anticipated iPad in January; ten-inch, multi-touch computer intended to fill gap between smartphone and laptop. Delighted: nerds everywhere. Scared to death: newspaper and magazine publishers. Also unveiled new iBookstore and iBooks application in direct challenge to Amazon's Kindle; several book publishers have committed to content agreements.
Steve Jobs é o maior accionista individual da Disney por virtude da aquisição da Pixar em 2006, e com a grande subida do preço de Stock da Disney a sua estaca na empresa aumenta para $4.2 biliões. Entretanto, o stock da Apple  continuou a subir, e está a mais de 150% durante o ultimo ano.